Explore some of the top accelerators for foodtech startups. Many accelerators are specializing in foodtech, meaning that they offer invaluable knowledge and expertise to help foodtech startups succeed. From corporate-backed accelerators to independent programs and government-sponsored initiatives, they are all making a positive impact in the foodtech industry.
Accelerator programs have become a popular option for foodtech startups looking to gain a competitive edge and bring their products to market more quickly. These programs provide a valuable opportunity for companies to connect with experienced mentors, receive funding, and gain access to resources and networks that can help them grow and thrive. With the foodtech industry rapidly evolving and becoming more competitive, accelerator programs have become an essential tool for startups looking to navigate the complex landscape of food innovation and stay ahead of the curve. 
Foodtech startups are booming as more people demand sustainable, healthy, and innovative food options. New companies are disrupting the food industry, from creating plant-based alternatives to developing technologies that reduce food waste. When it comes to supporting these young businesses, here are the top accelerators for foodtech startups.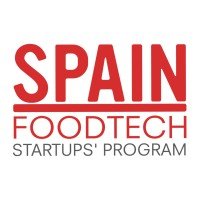 Spain Foodtech 🇪🇸 powered by Eatable Adventures is a 6-month acceleration program for startups in the agrifoodtech sector. It offers a customized work plan for each startup, senior team support, commercial agreements, pilots, global mentoring, and technology boost. Applicants must have sustainable and disruptive technologies and solutions along the entire agrifood supply chain (agriculture and primary production, new production methods and biotechnology, sustainable supply chain, and packaging, improving health, smarter and more sustainable distribution, and deep techs applied to the agrifood system).
In partnership with ICEX and CNTA, it aims to position Spain as an agrifood technology leader. The program is supported by corporate partners such as Tastech by Sigma, Albora by Alianza Team, Pascual Innoventures, BarLab by Mahou San Miguel. The five disruptive technologies of the first cohort of Spain Foodtech have been developed by Cocuus, Moa, Innomy, Proppos, and Atlantic Farms. They have achieved success with significant investment and traction with major investors and international corporations.
Mylkcubator 🇪🇸  is an incubation program launched by Pascual Innoventures in collaboration with Eatable Adventures, to support highly innovative startups in the field of cellular agriculture and dairy alternatives.
The program looks for startups, spin-offs, and research centers with scalable business models in the field of cell cultures, fermentation, proteomics and computational biology techniques for the second edition. In the selection process, which took place from August to October 2022 Ergo Bioscience, Miruku, Maolac, and PFx Biotech were selected to work on the milk for the future and disrupt the industry.  Mylkcubator offers them a 6-month hybrid incubation experience with access to first-class R&D technologies, learning opportunities with highly specialized professionals, and a global network of mentors. In the first edition of the program Real Deal Milk, Zero Cow Factory, De Novo Dairy, and M2Factors participated.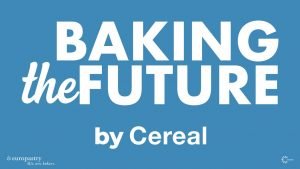 Baking the Future 🇪🇸 is an acceleration program led by Europastry, in collaboration with Eatable Adventures,  seeking highly innovative startups to revolutionize the bakery industry. The program offers a working space at Europastry's new R&D center in Barcelona, which is equipped with the latest technology and is considered one of the most attractive cities for entrepreneurs in Europe. Participants will also receive tailored mentorship sessions with highly-qualified CEREAL team members
The startups selected to participate in the second edition of the program are DouxMatok, AjinoMatrix,  AgroSingularity, and Be Amaz. Previously, BreadFree, Done properly, and Agrain were also accelerated. Cereal is an open invitation to shape the future of the bakery industry and where tradition meets innovation. With a startup mindset, Europastry is eager to transform the bakery industry and is invested in spreading and redefining the culture of bakery.
Colombia Foodtech Acceleration Program 🇨🇴  aims to boost the development and scaling of SMEs in the agro-industrial sector in the Atlantic Department, Colombia, and Ibero-America. The accelerator Vertical-i, leader of the program, in partnership with Eatable Adventures, are looking forward to boosting and escalating Foodtech in the Colombian market. Selected startups will receive innovation services such as competitive transformation, technology surveillance, competitive intelligence, intellectual property, design of new solutions, and product validation.
A specialized 4-month program is provided, along with post-program support, a senior team, specialized mentors, global communication, global mentoring, technological boost, and demo day. They seek startups with innovative proposals in the following areas of interest: Agriculture and primary production, Food production and transformation, and Logistics and distribution. The startups selected for the first cohort are Amande Cocina, Albesa de Colombia, Cron Foods, Mimi Dia, and Spiga foods, financed by Vertical-i, SGR, and Atlantico para la Gente.
FoodSeed 🇮🇹  is the Italian Foodtech Accelerator of the National Accelerator Network of Cassa Depositi e Prestiti, promoted by Fondazione Cariverona, UniCredit, and led by Eatable Adventures to support and stimulate the growth of Italian startups in the Foodtech sector through effective and sustainable initiatives. It is an ambitious program with "high performance" content focused on building solid Italian startups with global ambitions, capable of competing with startups from more developed agri-food ecosystems. A unique six-month program, with a tailored work plan for each startup and a top-level work methodology, focused on ensuring the startup's success in the market and the achievement of the necessary investment for its development.
Their target is startups with innovative and sustainable technologies and solutions to be applied and implemented along the entire-agrifood value chain, from farm to fork.  Selected start-ups will have a senior team with over 20 years of international experience and a network of partners who will accompany the start-ups to ensure the technological development and consolidation of their solutions, as well as access to pilots and partnerships, offering the opportunity to collaborate with the most innovative national and international companies in the food sector. Learn more here. 
Fresh Start 🇮🇱 is an incubator that helps early-stage startups in the Food & Beverage industry. The program offers multi-funding opportunities through partnerships with financial investors, industry guidance from a leading team of professionals, and access to a nurturing ecosystem of resources and facilities in the heart of Israel's Agri-Food scene. Fresh Start specializes in early-stage startups and can identify the most pressing industry needs, locate potential technological solutions and startups, and build successful companies around them using a unique cross-pollination approach.
The Kitchen FoodTech Hub 🇮🇱  is an incubator based in Israel that invests in and nurtures cutting-edge technology startups. The goal is to improve the global food chain by making it more productive, affordable, sustainable, and healthy. The incubator offers its portfolio companies with capital investment, mentorship from its experienced team, access to expertise and know-how from its partners, connections with global F&B companies, and access to international investors.
The Kitchen's areas of interest include improved agricultural processes, supply chain technologies, efficient food processing, sensors for food safety and quality, smart packaging, and more. The ultimate vision of the incubator is to make a better industry, better food, and a better world through technological innovation in the food industry.

Big Idea Ventures 🇺🇸 is a food accelerator that invests in alternative protein startups twice a year. The 5-month accelerator program is held in their base, New York City, but also in Singapore, or Paris, and provides capital and partnerships in the form of mentor engagement, team building, peer support, access to an active network, and more to help startups grow rapidly. 
The program focuses on product development, scaling and distribution, market-entry, channel development, pitching, and fundraising. Companies must be in the plant-based, precision fermentation, cellular agriculture, ingredient creator, or tech enabler industries and have an initial product, market validation, and readiness for scale.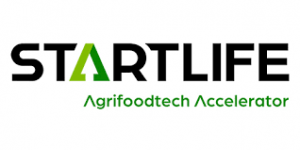 StartLife 🇳🇱 is an agrifoodtech accelerator for early-stage startups in the industry, focused on helping startups validate their business, attract funding and grow their company. The 12-week program offers in-depth training, business coaching, and support from industry experts, investors, and entrepreneurs. Startups in foodtech, agtech, or bioagtech, addressing a social, health, or environmental need and with a clear innovative aspect are eligible to apply.
The program is open to startup teams with at least two founders with the ambition to scale and grow fast. They have done 9 successful cohorts, this year, the hybrid program will have its demo day in December and the application deadline is July 10, 2023.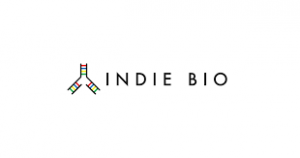 IndieBio 🇺🇸 is an accelerator program for scientists who want to turn their ideas into startups. The program focuses on "human and planetary health," or businesses that aim to save lives and help the planet. IndieBio provides 1 on 1 personal support and has a team that is dedicated to helping startups succeed. The minimum requirements to apply are a well-thought-out idea with the science worked out in principle and a team of at least two co-founders. Companies can be hardware, software, or wet-biology based. They have a global reach, funding, and supporting companies regardless of their location.
The program is run by SOSV, a venture capital firm with $1 billion in assets under management, and gives an initial investment of $525,000, with the possibility of follow-on funding. The "Superstars" and winners of their programs are notable startups such as NotCo and Upside Foods.

MFIH 🇪🇸 is the first food entrepreneurship center in Madrid. A pioneering initiative focused on promoting innovation and entrepreneurship across the entire agri-food value chain. It offers one acceleration program yearly for established projects with technologies applicable to the entire agri-food value chain: from the field to the table, from the city of Madrid. They also offer 3 incubation programs every year. All of the programs promote entrepreneurship, innovation, and food sector technology. A pioneering experience in the world that is set to revolutionize the industry.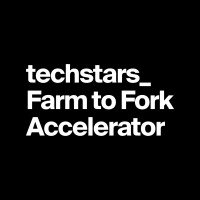 Techstars Farm to fork Accelerator
Techstars 🇺🇸 is a global startup accelerator providing early-stage startups support, resources, and funding. It runs three-month programs where startups are surrounded by mentors, corporate partners, investors, and alumni. The goal of Techstars is to help entrepreneurs succeed. They have a proven track record of building successful companies around the world. The selection process for the accelerator program is based primarily on the team behind the startup, followed by market potential, traction, and idea. The company looks for founders who can demonstrate their persistence, ability to learn, and why they are the best people to make their particular company succeed.
 To sum up,  these top accelerators for foodtech startups play an important role in the development and growth of foodtech startups. These programs offer a wide range of resources, mentorship, and guidance, including funding, networking, and access to industry experts. The article presents some of the top accelerators for foodtech startups, such as Spain Foodtech, Colombia Foodtech Acceleration Program, StartLife Accelerate, and Big Idea Ventures. Each accelerator gives a unique set of benefits, and startups should select the one that aligns with their specific needs and objectives. By participating in these programs, foodtech startups can gain valuable knowledge and expertise, navigate challenges, secure funding and partnerships, and ultimately succeed in the exciting field of foodtech.