This post is specially written for our beloved Food Entrepreneurs Are you thinking of launching your dream startup but are afraid that it could fail and get lost among the other foodtech initiatives already present in the industry? It´s a busy market out there, with new foodtech solutions and entrepreneurs coming along left, right and center. But dont worry, we have you covered as always, offering a number of tips, tools and strategies to help differentiate your new business among the current red ocean. 
First of all, we must start by looking at the different marketing elements you should look for when developing a startup, including new customers, repeat client sales and recommendations. In the new digital age the internet has become our best friend, and believe me, it will be yours too. These days ensuring you have a strong presence on social media and implementing a powerful email marketing strategy are keys to your survival. Thanks to these tools you wont only increase daily engagement with your consumers but you can also launch a number of different initiatives including giveaways, contests and let your loyal followers know when you are launching a new product or staging an event.
One of our favorite social media management toolkits includes Metricool and Hootsuite. They not only allow you to program posts across an array of social platforms, but you can also download weekly and monthly performance reports and daily metrics. Social media marketing is the best way to build buzz around your brand and drive sales. But posting daily on socials can be time consuming and not investing in these real-time planners will lose you a lot of valuable time.
Instagram should be top of the list for any modern B2C product startup. But why? This unique social media allows you to put the very visual elements of your business in front of the younger, digitally native and highly-interactive user base that holds some of the most significant purchasing power these days. Instagram Stories in particular is one of the most powerful marketing tools available to businesses today for a direct and live way of sharing your startups news among a more fast-moving audience.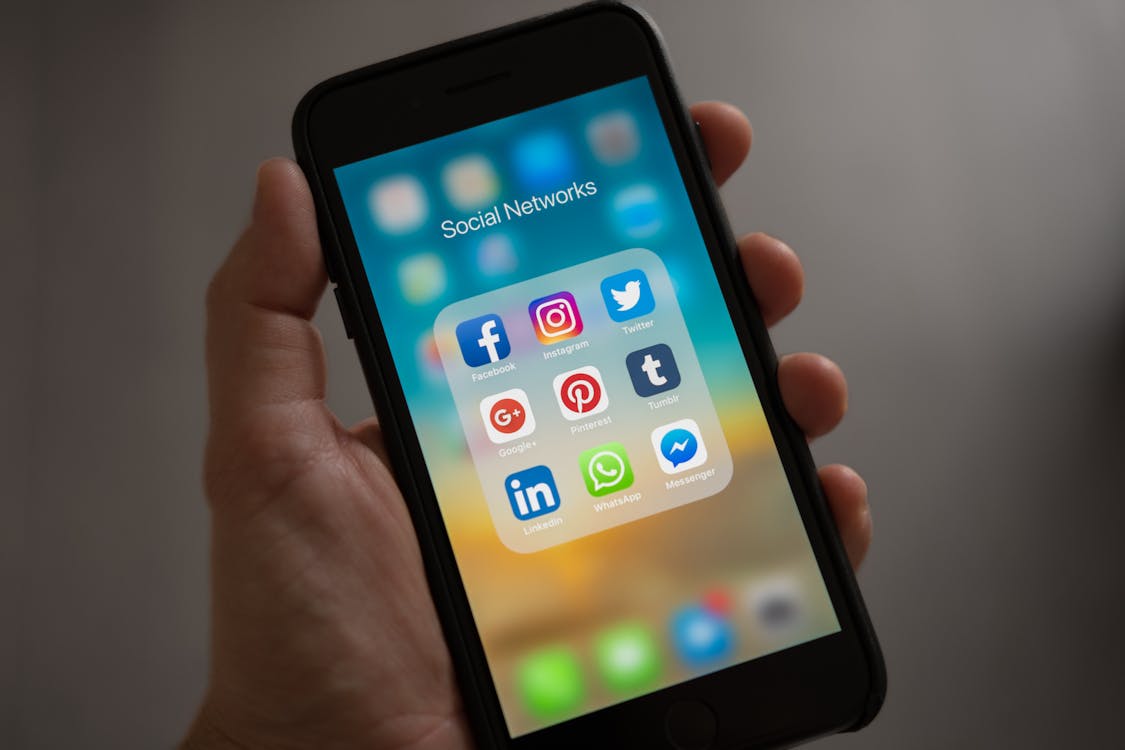 With only a couple of hours a day programming posts and following your engagement on these platforms you will have created the perfect social profile for your foodtech startup. Want to go a step further? Sending newsletters is the perfect way to grow a bigger loyal customer base, with news surrounding your upcoming events and webinars, unique content or just a general hello from your company to your customer. We would definitely recommend using Mailchimp which is one of the best known platforms out there for email marketing campaigns.
The most important digital presence you can have as an early stage startup? Your webpage! Your own personal digital platform where you can explain your mission, vision and values to potential customers and loyal followers. Creating a website isn´t easy, not everyone is a naturally born programmer! But thanks to the emergence of a number of easy to use platforms you don´t have to outsource to get a well-designed webpage of your own. Try starting with Wix, Ionos or WordPress, three of the easiest to navigate and efficient configurators for any type of business, not only foodtech.
Launching a blog is one of the best ways to make sure your new business gains some online visibility. Adding a blog page to your website and publishing posts each week will help you gain notoriety on the search engine results pages (SERPs) and drive traffic to your website. Having a blog for your business is the best way to convert strangers into visitors and visitors into loyal, returning customers offering tools, tips, and guidance in your area of expertise. Exactly like the post you´re reading…. In fact, not only can you launch your website on WordPress, you can also manage your new blog from there, too!
Analytics are your friend. While many data analytics tools come with a hefty price tag, Google Analytics is completely free and offers insights including where the traffic on your website comes from, what they do there, where they are from and more.

(Source: Google)
Extra tip: you can even employ a chatbot so your page visitors can ask questions about your solutions and offering! Its a perfect way to forge a more personal bond and business exchange with your clients. Automate your customer service now!
Last but not least? Dont forget good network patterns are as important than ever. If its researching your closest competitors or looking up potential investors that could be interested in lending a hand to your business growth, its really important to create profiles on networks like Linkedin, Discord or Clubhouse where you can join different groups, engage in chats and debates and create new connections in the topics you want.
Follow us on Linkedin NOW and Food Entrepreneurs; don't forget to take these recommendations into account and start  making your strategic marketing plan today. The companies of our future will only come from your new, outstanding ideas so don't waste any time putting them into practice!
Wrap up: save time, money and resources with these valuable tools, tips and strategies. Want to know more or even share your own insights from the startup world? Get in touch at sayhi@foodentrepreneurs.com.