The COVID-19 crisis has posed unforeseeable problems for food and agriculture startups with foodservice and retail channels disappearing almost overnight, manufacturing and food production plants shutting down and investment opportunities falling through. As the pandemic uncovers a fragile and somewhat outdated food supply chain, agtech startups are leveraging their ideas and offering solutions to new challenges we now face. 
In our previous post we delved into the challenges that the pandemic was posing for agtech and today we look at how the most disruptive agtech startups are responding to this change.
Read the full blog post here.


  Vertical farming

Vertical farming describes the practice of growing food crops in vertically stacked layers and usually incorporates controlled-environment agriculture which optimizes plant growth. In the agtech space, vertical farming has seen the most activity over the past few years;
2017: Softbank invests $200 million in startup Plenty

2017: IKEA invests $40 million in AeroFarms

2018: Google Ventures invests $90 million in Bowery Farming

2019: Ocado, a British online grocery retailer, invests over $20 million to grow leafy greens and herbs next to its distribution centers through indoor farming

2020?
There are a number of emerging startups in this sector, and investors seem to be very interested in offering funding. US-based Rise Gardens, an indoor hydroponic gardening system, raised $2.6 million in seed funding back in May. Others include Infarm, Aerofarms and Ekonoke.


Marketplace

Many companies have launched d2c sites as stores close in an attempt to stay in business. And in the world of agtech, which is typically offline, its been no different. According to Agfunders 2020 farmtech report an especially emerging trend is Farm-to-Consumer eGrocery; digital platforms that allow farmers to sell their produce direct to consumers. With more and more farmers now pivoting online, this is definitely a growing space.
With increasingly more people confined to their homes, many wanted to avoid going to the supermarket and looked online for their weekly shop. Instacart downloads increased by 218% over the course of the pandemic.

Food waste 

Food waste has already been a growing space, with more startups offering sustainable-driven solutions and following environmentally-friendly practices to please consumers. However, it has been amplified during the covid crisis with food service businesses closing. This left farmers without buyers and tonnes of food with nowhere to go and left to waste. Solution? Pivot their business models and redirect their food supply to supermarkets and food shops.


Robotics & Automation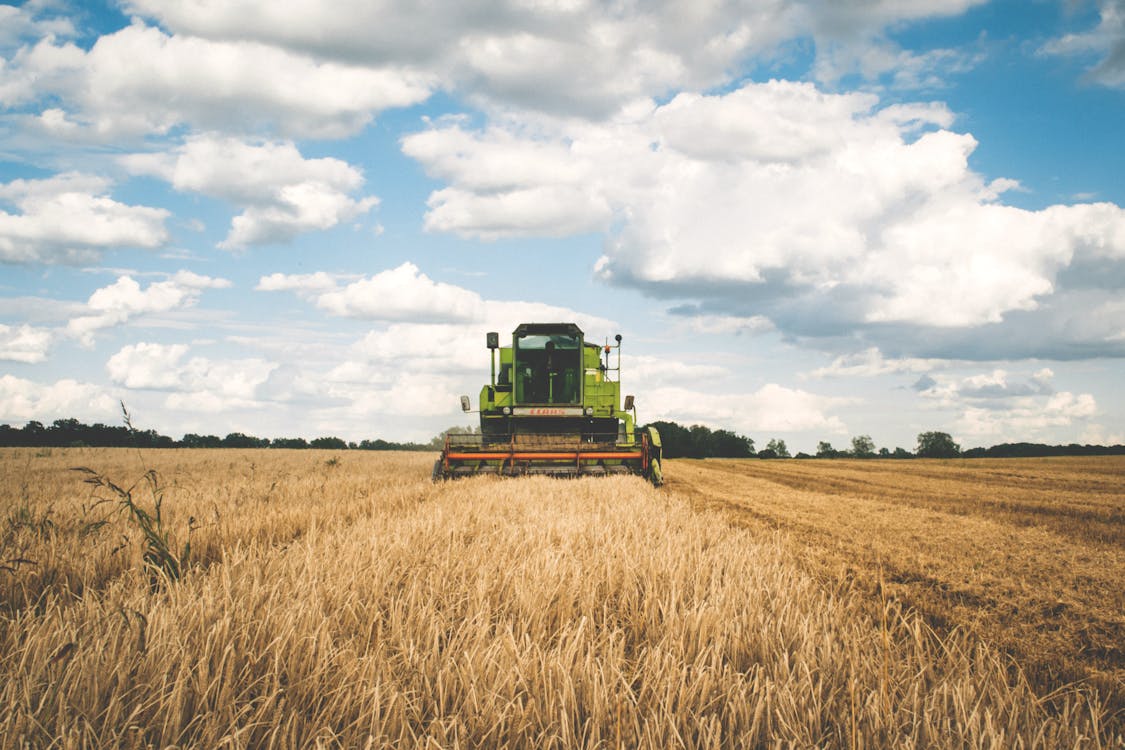 Agtech is typically a more traditional space in foodtech, but many people are unaware of the fact that automation technology and robotics have been around for some time, offering farmers quicker results and more efficiency.
With covid cutting transportation and causing labor shortages across the world, as well as a growing population, there has never been a better time to introduce faster and more efficient technologies to the farm. So what can automation offer farmers? By reducing human presence across the production line, farmers minimize food contamination and save money. They also ensure a faster return on investment and dont have to worry about crisis like covid19 affecting their revenue.
Want to know more? In our next webinar with Eatable Adventures we will delve into the main drivers of change in agtech and the startups leading it, including the keys of investing in agtech. We'll be joined by industry experts Anne Greven, Global Head F&A Startup Innovation at Rabobank, John Friedman, Director of AgFunder Asia & our very own José Luis Cabañero, CEO of Eatable Adventures. Secure your place now & sign up here.