Agritech, Foodtech, Cell-based, Plant-based… Have you ever thought about the future of food? 
If you enjoy listening to podcasts and if you are interested in the future of food, you have come to the right place. We have put together a list of podcasts covering different aspects of how innovations are transforming the food industry. We included a short description of each and links where you can find them. 
1) Agtech… So what? 
If you are interested in agriculture and technology, this podcast is for you. Here you will listen to stories of pioneers working at the intersection of agriculture and technology. A few of the several themes talked about are, for example, irrigation, sustainable livestock, and working in agtech startups. You will find these episodes on the website, as well as on Spotify, Apple Podcasts, and Google Podcasts.
2) Brave New Meat
The mission of this podcast is to tell the stories of entrepreneurs and investors building cultivated meat startups, so if you are interested in the niche subject of cultured meat, subscribe to their channel! Also available on Spotify.
3) Climavores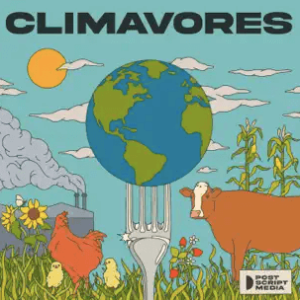 Climavores is a show about eating on a changing planet. Each week, journalists Tamar Haspel and Mike Grunwald explore the complicated, confusing, and surprising relationship between food and the environment.
Find it on Spotify, and Apple Podcasts. 
4) Cultured Meat and Future Food Podcast
This is a short-form podcast series discussing the role of plant-based food, cultivated meat, and food technology. It is targeted toward entrepreneurs interested in the food technology space. Find it on a link or on Spotify, Apple Podcasts, and Google Podcasts.
5) Future Food by Ag Funder
This podcast features conversations with the people driving the future of food. From entrepreneurs and venture capital investors to farmers and food businesses. Many episodes are under 40 minutes, making it quick and convenient for those with little time. Available on the website, Apple Podcasts and recently hosted on Clubhouse.
6) Full Stack Food
Full Stack Food is a podcast about food and innovation. They cover topics ranging from plant-based meat to robot-operated vertical farms, and the impact of COVID on the startup scene. You'll hear interviews with entrepreneurs developing new ways to produce, distribute, and consume food. In the podcast, they also showcase cool startups looking to change the world, and discuss some of the buzzworthy topics in food innovation. Join journalist, Aditi Roy and investor, Brett Brohl to navigate the exciting world of food tech.
They are available on Apple Podcast, Spotify, and Listen Notes.
7) Plant Based News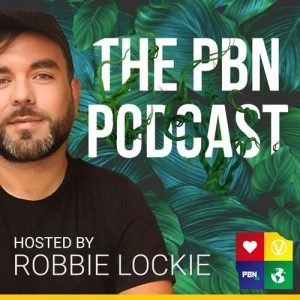 This podcast channel delivers pioneering vegan and ethical news on a weekly basis with 56 episodes so far for you to enjoy. They speak to journalists, activists, life coaches, and music producers, among a diverse range of interviewees. Episodes are about 1 hour long and are available on Soundcloud, Apple Podcasts and Spotify.
8) Red 2 Green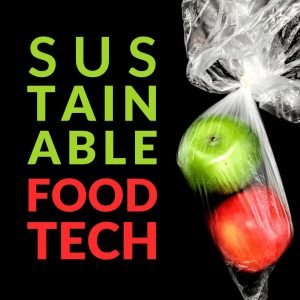 Red 2 Green focuses on sustainable Foodtech, meaning the innovations in the food industry that aims for a healthier future. This podcast channel covers game-changing breakthroughs in the future of food, featuring food startups and industry leaders. 
They divide their topics by seasons. During season 1, cultured meat and cellular agriculture are discussed, season 2 on innovations in sustainable packaging and greenwashing, and season 3 discusses cellular agriculture and consumer acceptance of alternative proteins. Season 4 discusses ways in reducing food waste, and Season 5 describes food history in different cultures. Available on Apple Podcasts, Spotify, and others.
9) Table Talk by FoodtechMatters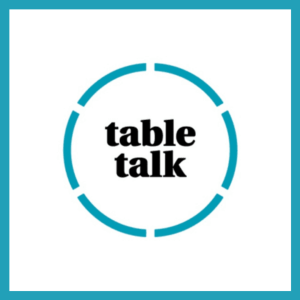 Take a deep dive into the unanswered questions shaping the food and drink landscape. You will hear from industry leaders, influencers, and trailblazers driving change each and every day. Some of the many topics discussed are plant-based alternatives, diets, food choices, workplace well-being, and much more. Available on Apple Podcasts and Spotify.
10) The Food Tech Show With Michael Wol‪f‬ by The Spoon

A podcast about foodtech and the future of food featuring entrepreneurs, investors, authors, chefs, and more. The episodes are on average 30 – 50 mins each, available on Apple Podcasts, Spotify, and more recently on Clubhouse.
11)
The Plant Based Business Podcast
Vevolution offers plant-based podcasts interviewing CEOs, business owners, investors, entrepreneurs, and other interesting people. They present a variety of themes in the plant-based, vegan world, including current discussions about the impact brought by COVID-19. Episodes are available on the website and most of them can also be found on Apple Podcast and Spotify.
12) The Secret Sauce by Foodhack
The host Arman Anaturk interviews disruptive founders from across the food industry to learn more about the businesses they developed. These entrepreneurs share the inspiring journeys that led them to create their businesses. You can find these episodes on the website, Apple Podcasts and Spotify.
We hope you enjoyed discovering new podcast channels! You can share this list with your friends and peers via LinkedIn or Twitter and start listening together!
13) New Food Order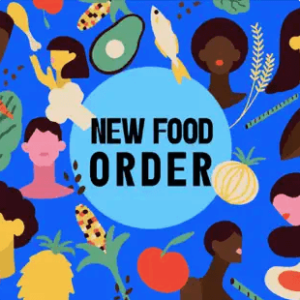 New Food Order is a podcast exploring the business of tackling our climate and social crises through food & agriculture
Through nuanced conversation and debate, the host will embark on a learning and unlearning journey to unearth how we might design business and finance to have a maximum positive impact on people and our planet.
Expect leading farmers, entrepreneurs, execs, investors, and other stewards on key topics like:
Will plant-based, lab-grown meat, and regenerative agriculture save the world? Is carbon neutral enough? What are the most people and planet-friendly business and finance models? How might we best honor and learn from indigenous communities? How might we avoid the unintended consequences of new innovation?
Episodes can be found on Apple Podcast and Spotify.