To stay relevant and fresh in the upcoming food and beverage sector, all companies must work diligently to keep their brands up-to-date. There is a constant flow of innovation in the food industry, with discoveries, new technologies, and new trends always rising. Grocery stores are constantly being flooded with new emerging food brands and startups with the next promising product. 
Entrepreneurs are in the search of inventing new ways to improve the quality of food and make it more beneficial to you and to the planet, leaving consumers cluttered with an abundance of choices.  Rebranding your business can add value, market share, and customer engagement while making your product stand out from competitors.
Rebranding is the process of strategically changing a company's brand identity. This can include giving a new name, logo, product, design, or communication strategy creating a differentiated identity and possibly changing the company's positioning in the market.
Why should a business consider rebranding itself?
There are many reasons a brand should consider rebranding, whether you want to align your brand with new trends or your brand no longer represents the business model you follow. You may also face competition from other brands, and rebranding might help you gain traction. It may be necessary to rebrand some food brands if their original branding isn't flexible enough to accommodate new products under the brand name. Additionally, rebranding is often considered when sales decline and products aren't stocked as well as they once were.
Whatever your case is, rebranding your company could be a solution to your problems.
Rebranding examples to follow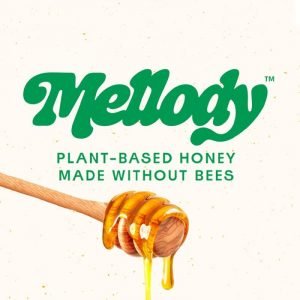 MeliBio is an innovative foodtech company based in Oakland, California that uses precision fermentation and plant science to produce honey without the use of bees. Founded in 2020 by Darko Mandich and Aaron Schaller in Berkeley, California. With a mission to create a sustainable and ethical honey industry, MeliBio's groundbreaking approach to honey production has attracted investment from leading venture capitalists, including Astanor Ventures.
In March 2023 Melibio rebranded its plant-based honey to Mellody. Mellody, a consumer-facing brand, offers a honey alternative that looks, tastes, and acts like bee-made honey, making it a perfect 1:1 match for all culinary applications. Mellody is made from plants and natural ingredients, shares the same health benefits as plant-derived honey, and is safe to consume for all ages. As a 100% vegan product, Mellody is a great alternative for those who care about animal welfare and want to support sustainable food practices. Try Mellody and enjoy the delicious taste of honey without harming bees!
If you want to learn more about Melibio, read the full interview we did with their CEO and Co-Founder Darko Mandich.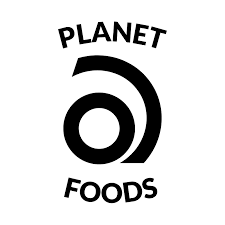 "There is no Planet B! And we love our Planet A – in all its natural diversity. Therefore, as a business, we believe that we have to do everything to protect it. We decided to cement that belief into our company name. As a result: QOA becomes Planet A Foods!"
Founded in 2021 by the siblings and scientists Sara and Max Marquart, Planet A Foods is on a mission to finally grab the problems with today's mass production of cocoa – deforestation, loss of biodiversity and child labour – by the roots. By combining the ancient method of fermentation with the latest innovation in food science and biotechnology, Planet A Foods creates food that is simply good for our planet.
Planet A Foods enters the market by launching the world's first cocoa-free chocolate – which tastes like chocolate, feels like chocolate, smells like chocolate, needs much less sugar and is made of 100% natural ingredients. They call it Nocoa.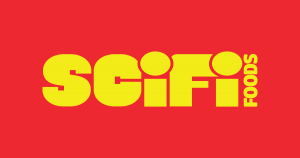 "We're really excited to be unveiling our new brand and name—SCiFi Foods! There was once a time when the future was full of excitement. When innovation meant building a better tomorrow, it meant marveling at the progress that would advance humanity (the collective good, the common good). SCiFi Foods is not the future we fear. It's the future we dream of. We are making meat with the same taste, texture, and nutrition as conventional meat, but without any of the cruelty or cost to the planet. Our cultivated meat is something everyone can feel good about. Real beef, re-imagined."
Making cultivated meat—real meat, grown from cells instead of in an animal—is no longer just a pipedream. SciFi Foods is planning to be the first to bring the world's cultivated beef, starting with a burger that blends cultivated beef with the best of plant-based meat.
Achipámpanos→  Ekonoke
"Whilst we were growing and marketing lettuces and microgreens to local consumers, we were also researching how we could apply what we had learned to other plant species at risk from climate change. Growing hops indoors provided a gateway to the brewing industry and this opportunity transformed the essence of ekonoke and its way of being in the world. We needed a rebranding and this is how we did it.
Together with our branding company, Plázida, we have been repositioning our brand for the B2B market, changing our tagline, personality attributes, key messages, tone of voice, website, and pitch deck for investors."
Ekonoke produces natural ingredients locally while guaranteeing sustainability and reliability of supply, developing climate-resilient agricultural solutions.

"The EVERY brand name embodies our values of collaboration and optimism and our belief that by working together we can build a more sustainable future for everyone".
"Our new branding, EVERY, conveys our vision to fundamentally transform the food system for the 21st century so that every human, everywhere can enjoy the food they know and love without harming our planet or animals in the process"
The EVERY Co., headquartered in South San Francisco, is a market leader in engineering, manufacturing, and formulating animal-free, animal proteins as ingredients for the global food and beverage industry. Originally founded as Clara Foods in 2014, EVERY™ rebranded in 2021 to better capture its vision to bring animal-free proteins to everyone, everywhere.
"Memphis Meats, the leading company in cell-cultured meat, poultry, and seafood (also known as cultured meat) becomes UPSIDE Foods. This signifies that the company is now ready for business with its first consumer product: chicken".
Founded in 2015, UPSIDE Foods cultivates animal protein without the need to raise animals. The company is working on cell-based versions of different kinds of meat, but said in today's press announcement that it chose chicken as its first product because of its versatility in recipes and culinary applications, as well as its appeal across geographic regions.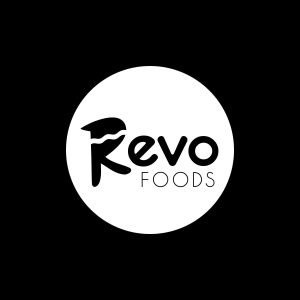 The company Legendary Vish rebranded to Revo Foods to avoid being tied down to just producing fish alternative products. They wanted to focus first on products that could be consumed cold with no prep, but will still be working on the salmon fillet on the side.
Revo foods is the only company combining plant-based ingredients and 3D printing to produce alternative salmon products.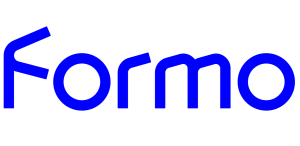 LegenDairy → Formo
LegenDairy, a precision fermentation alternative dairy company, has rebranded to the name Formo, focusing on consumer-facing products. 
To create its animal-free milk proteins, Formo uses microorganisms instead of cows. These undisclosed microorganisms are first encoded with the DNA sequences of milk proteins. A fermenter is then used to grow the cells, which are harvested when enough protein has been raised. From this point, the cultivated milk protein can be used to make cheese and other dairy products.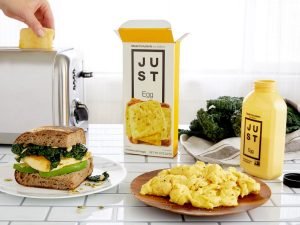 Hampton Creek has repositioned itself as Just, Inc. 
Hampton Creek was sued by Unilever, the food giant that makes Hellmann's mayonnaise, over its use of the word "mayo" — a food product that technically has to contain eggs. Unilever eventually withdrew its suit and launched its own egg-free Hellmann product; in a deal with regulators, Hampton Creek agreed to change Just Mayo's label to make it clear that it contained no egg. It now says, "Just. is for everyone. Non-GMO. Egg-free."