With a spike in plant-based brands across the foodtech spectrum and increasingly more consumers switching to vegan lifestyles, in our latest post we look at what is driving this change and the exciting opportunity it offers to investors, retailers, startups and other players in the food industry.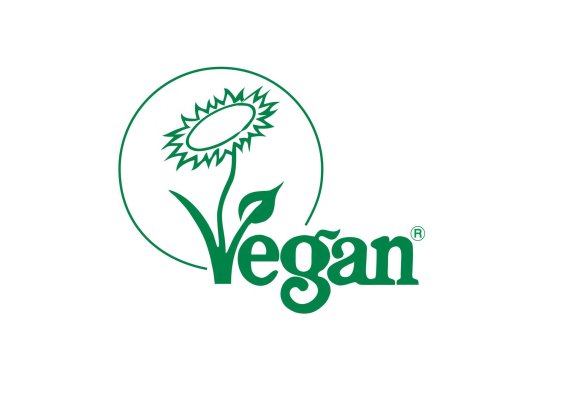 Green is going mainstream. The plant-based sector is one of the fastest evolving spaces in the food industry right now. IRI data analyzed by The Good Food Institute reported that plant -based meat sales were 454% higher than the previous year the week of March 21 while investment firm UBS projected growth of plant-based protein and meat alternatives to reach $85 billion in 2030. With revolutionary startups launching new products every week its almost impossible to keep up. Vegan food brands are fast becoming staple food players in the industry like Impossible and Beyond for plant-based meat and Alpro and Oatly for plant-based milk. 
Big companies are feeling the pressure to innovate and find more sustainable food processes. Last year, KFC launched its "imposter" chicken burger, quickly selling out almost immediately as it was released and opening a huge market for healthier fast food. Now, other fast food chains are following suit. Mcdonalds recently announced the launch of its vegan burger branded the "Mcplant" crafted excusively for Mcdonalds by Mcdonalds.
What is driving this consumer change?
Consumer appetite for healthier food options continues to grow and the vegan lifestyle is going from niche to normal.
Berlin-based plant-based supermarket chain Veganz conducted research which examined the changing attitudes of over 2,600 shoppers across Germany, Austria, Switzerland, Belgium, France, Portugal and Denmark and revealed that not only has the number of vegans doubled in the last 4 years but 27.2% of omnivores stated that they are becoming more open-minded about plant-based options. 
How is retail driving this change?
Plant-based is undoubtedly a growth engine for supermarkets and online food stores alike. Veganuary, the U.K. based campaign which encourages people to eat vegan for the whole month of January hit its 1 million supporter mark this week since its inception in 2014, and has established itself as the most popular time for people to go vegan. The one million total includes the record-breaking 400,000 participants that joined the movement this year, a jump from the 250,000 figure in 2019, and 170,000 in 2018.
Asda turned heads recently this month as the retail chain announced it was planning on adding special vegan shelves to its ailses. Taking advantage of Veganuary this year, the supermarket favoruite released its own plant-based line, a knock-on from Tesco's decision to become the first supermarket to announce their own range of vegan foods.
During the past decade more than $16 billion has been injected into the plant-based/cell-based meat market with $13 billion of that being turned around in 2017 and 2018, according to The Good Food Institute. More than a handful of this funding has been secured by some of the most innovative startups we´ve ever seen in the food industry, and they´re growing!..
Making honey without the bees
You might have heard about Melibio – the startup making honey without the bees. An often overlooked food when it comes to vegans, Melibio is drafting further out than many of its meatless counterparts and focusing on other sustainable alternatives rather than the typical milk, eggs or meat replicas. Their team is on a mission to make honey just like the real thing using microbial fermentation technology, that offers the same health benefits and delicious taste. Melibios team is hard at work in the lab – procuring and testing different approaches leveraging biology and plant food science to craft honey prototypes.

So, why honey? The honey bee population decline has been a problem for years. U.S. honey production was worth over 37 million pounds in 2019, down from 44.5 million pounds in 2001, according to data from the USDA's Economic Research Service. Despite the decline, honey has established itself as the preferred sweetener among US consumers, finally beating sugar to the punch. It now holds a stable reputation as being a natural and healthier ingredient to sugar substitutes which is also high in antioxidants. Thankfully, Melibios bee-less honey isnt far from commercialisation as they plan to launch sometime next year.
The no-egg egg
As the plant-based space continues to evolve, new startups are quickly showing up on the scene with their disruptive solutions. Crackd is the new vegan egg brand launching its 100 percent animal-free liquid egg replacement at stores across the UK, according to Green Queen Media. Crackd uses a combination of cold-pressed pea protein, nutritional yeast and black sea salt for its signature liquid egg which the company promises cooks, bakes, scrambles and tastes like the real thing.

The startup states that the liquid offers a versatile substitute, to be used in a variety of cooking applications. Eggs have over 22 functions, and many are difficult to replicate with a plant-based substitute. Crackd joins the market alongside other vegan egg brands including the likes of Zero Egg which just landed in the US and Eat Just, which reported back in May they had just sold the equivalent of 40 million eggs. At the SKS 2020 summit last month the startups CEO revealed that his company is around two years away from a plant-based egg you can actually bake with!
Producing the best cheese in the world
Spain seems to be seeing a string of success with a number of their companies making waves in the plant-based sector recently, including dairy-free ice-cream creator Pink Albatross, vegan delivery service Grin Grin Foods and 3D meat printing pioneer Nova Meat.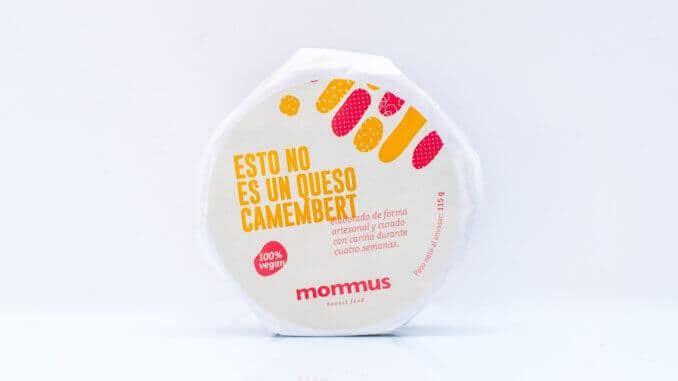 But its dairy-free cheese making the Spanish headlines this month as small-town company Mommus from Elche has been recognized as creating one of the best cheeses in the world by Abillionveg community review. The startup makes 100% natural vegan cheese made from raw cashew nuts, water and salt coated in penicillin camemberti. Demand for animal-free products in typically meat loving Spain has risen, especially since the pandemic, with supermarkets and restaurants innovating their menus to offer more vegan-friendly options. Could the country now be catching up with some of the biggest vegan food producers in the world?
Spanish counterpart Heura is also being recognised as a pioneer of the plant-based sector. The vegan meat brand announced the launch of their new meatless burger this month, being set to become the healthiest plant-based meat burger on the market. The startup attains that the burger will contain an innovative fat analogue that transforms extra virgin olive oil into solid fat and offer 11.3% more protein per calorie compared to animal beef.
Want to get involved?
We have launched The Plant-based Dairy Evolution Challenge alongside dairy pioneer Pascual who are on a mission to find startups who can transform the dairy industry. Are you a startup developing plant-based dairy innovation? We are interested in startups or brands developing new sources of alt protein, sustainability and clean label boosting brands as well as fermented or plant-based rich protein. 
Does that sound like you? Then APPLY NOW! You will kickstart your business with potential investment, power your international growth AND count Pascual as a distribution and commercial partner. Sound good? Well, theres more!! Find your application and even more perks at: dairyevolution.com!