With the rise of alternative proteins in the foodtech industry, seafood is gaining a lot of traction, offering an array of investment opportunities as well as the potential to replace many popular foods with more sustainable options.
There is a significant number of corporations and startups developing alternatives to seafood, without the need for the animal. According to the GFI Alternative Seafood Industry Update 2021 Report, alt. seafood companies raised $175 million in 2021, nearly doubling the amount raised in 2020.
Until now, plant-based seafood has dominated the alternative seafood industry. Nevertheless, in the last year, the alternative seafood sector is being dominated mainly by cultivated technologies, in which lab-grown seafood startups accounted for 92% of the capital raised.
 Also, fermentation, the third pillar of alternative protein, is catching up to the other two through fungi-based seafood alternative options. 
We present you with some of the disruptive companies working for a better future in the seafood alternative spectrum.
Plant-based seafood alternatives
Americans eat an estimated 1.5 billion pounds of shrimp annually, making shrimp the most consumed seafood in the U.S. That being said, it is no surprise that alternative protein companies are looking for shrimp substitutes.
In fact, one of them is New Wave Foods, which created the New Wave Shrimp, a plant-based product made of sustainable seaweed and plant proteins. They collaborated with top-tier chefs and R&D experts to develop a product virtually indistinguishable from its animal counterpart in terms of taste, texture, and bite. Moreover, the plant-based shrimp is sustainably sourced, environmentally friendly, with no shellfish or soy allergens, zero cholesterol, lower in calories, vegan, and kosher.

The company Finless Food is a hybrid plant-based and cell-based. Starting out solely focusing on the cellular route, we can say they discovered their plant-based product almost accidentally. While pursuing a cell-cultured tuna, plant ingredients played a key role in the development of the product. Consequently, during that process, they developed a plant-based tuna product so good that they brought it to the market first. 
Nine whole vegetable ingredients compose the plant-based raw tuna product, with a base in the melon family. However, the ingredients used will only be revealed when the product hits the market.
While the plant-based tuna will be their first marketed product, the startup continues its quest for a cell-based alternative.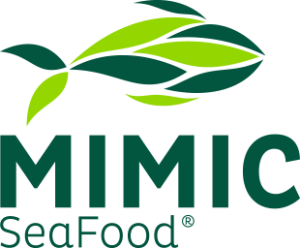 Mimic Seafood is a Spanish-based foodtech startup developing a new generation of plant-based food that is healthier, sustainable, and regenerative. They mimic seafood to provide better options to consumers while also contributing to saving the oceans. Their mission is not to create replicas of existing seafood products but to develop new experiences for consumers.
Their first product is Tunato®, the first plant-based alternative to raw tuna made with tomatoes. Mimic started with tuna alternatives because of the heavy overfishing of this species.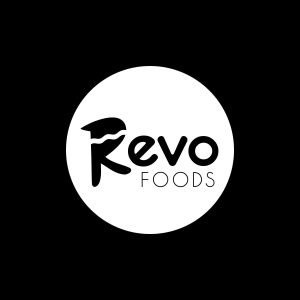 Revo Foods launched their plant-based Revo™ Smoked Salmon, a delicious and nutritious alternative that provides proteins, Omega-3 fatty acids, vitamins, and more. It is made with super-food algae extracts, free of heavy metals and toxic waste. The product is made sustainably in Europe and doesn't partake in overfishing methods or human and animal exploitation.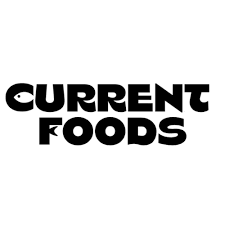 Current Foods is a USA-based startup that offers plant-based tuna and salmon and promises better scalability and affordability than cultured meat.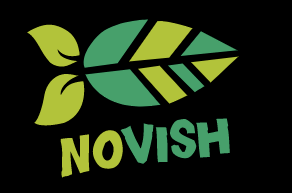 Novish launched plant-based fish substitutes at the Horecava trade fair, making it the first vegan fish company in Europe. Novish focuses entirely on plant-based fish substitutes that are 100% soy-free, have a good flavor and texture, combat overfishing and by-catch, and create a balance in the daily diet.
Cell-cultured seafood alternatives
BlueNalu's is striving to be the global leader in cell-cultured seafood, providing consumers with great tasting, healthy, safe, and sustainable products. 
Global demand for seafood is at an all-time high. Unfortunately, due to overfishing, illegal fishing, rising ocean temperatures, and more, the supply of seafood cannot keep up with this demand, as marine species continuously decrease. 
BlueNalu's promise is to produce real seafood products directly from fish cells, that are as delicious and nutritious as the traditional animal product. Besides being healthy for people, it is humane for animals and sustainable for the planet.

Another startup in this sector is Avant, the first cultivated meat biotechnology company in China. Their proprietary technology platform produces animal-free fish proteins for various applications ranging from food to skincare.
Avant Meats started by recreating fish maw and sea cucumber, both considered delicacies in Chinese cuisine. This way, they could attract target consumers in China and Hong Kong. The cell-based company plans to build its R&D laboratory and pilot production plant in Singapore, aiming to bring its cell-based fish fillet to market by 2023.

Cocuus is a Spanish-based startup whose specialty (one out of a few others) is bioprinting. In fact, their MimETHICA platform is designed for large-scale bio-printing of plant-based products analogous to recreating animal protein, from steaks to salmon sashimi. This is possible through the construction of structures for morphological shaping with products derived from meat, fish, and plant-based products. Cocuus uses 3D printing with bio-inks. Committed to innovation, the company's latest creations are plant-based oysters made from a tree from the local orchard and through a natural process.
Cocuus is one of the finalists in the Spain Foodtech acceleration program by Eatable Adventures, one of the three main global foodtech accelerators.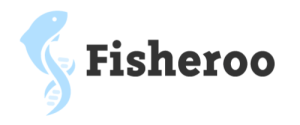 Fisheroo seeks to redefine the norms of seafood production and envisions providing consumers with a sustainable alternative without compromising the quality of life.
Fisheroo utilizes a highly optimized and controlled medium [food for cells] that contains all necessary nutrients for natural growth such as proteins, carbohydrates, lipids, vitamins, trace metals and growth factors that come from animal-free sources. The main difference is that, unlike natural fishes, Fisheroo's cells are not exposed to contaminants that are widely found in the ocean or aquaculture farms, allowing for the development of healthy fish meat.
Another Fish is a Canada-based startup that aims to democratize access to delicious, nutritious, and radically more sustainable whitefish fillets without any animal compromise. Our goal is to produce a whitefish fillet using a simple, scalable method that will eliminate the need for fish farms and move production from sea to land.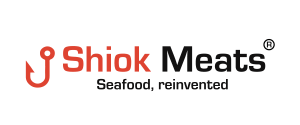 Shiok Meats is a cell-based clean meat company using cellular agriculture to produce seafood. This startup is the first cell-based meat company in South East Asia and Singapore whose name Shiok is a slang meaning enjoyable and fantastic. Shiok Meats' mission is to bring delicious and healthy, cultured, and lab-grown seafood to your table. The products are animal-, health-, and environment-friendly with the same taste, texture, more nutrients, and no cruelty. For example, in 2020 they launched the world's first lobster meat prototype, Shiok Lobster, and their first cell-based shrimp prototype in 2019.
Fermentation in seafood alternatives

Founded in 1985 and a pioneer in the alternative protein industry, Quorn is a brand of meat-free products. Certainly, they dedicated themselves to helping consumers make diverse and tasty meals. The belief in Sustainable Nutrition is the pillar of the brand, aiming to create food that's better for people and the planet.
Quorn products are fungus-based, containing mycoprotein, nutritious, high in fiber and protein and low in saturated fat, and sustainable, using 90% less land and water, as protein sources. It is a great example of a more sustainable protein source for a growing global population.

AquaCultured Foods recently unveiled the first whole-muscle seafood alternative created through microbial fermentation, developed with novel tech.
Indeed, utilizing its own proprietary strain of fungi, AquaCultured Foods creates a complete protein, which replicates the texture, appearance, and nutritional profile of fish and alternative seafood options, from calamari and shrimp. The fungi naturally grow in fibrous threads, replicating the texture of meat, without the need for processing. AquaCultured Foods stresses how they grow its products and not processes them. Allowing them to retain all naturally occurring proteins, fibers, and micronutrients avoids the higher levels of sodium, starches, and isolates often found in plant-based proteins.

The startup ENOUGH created ABUNDA mycoprotein, a fermented food ingredient, rich in protein, and fiber and naturally fortified in B12, zinc, and iron. It is highly nutritious and the fibrous nature of the product gives an outstanding meaty texture.
ENOUGH uses the natural process of fermentation.  By feeding the fungi, the naturally-occurring sugars in grains, it grows into a complete food. ABUNDA is a sustainable protein applicable to multiple categories and products, including fish. Indeed, ABUNDA allows for the development of delicious, nutritious, and sustainable seafood alternative foods to reduce the need for overfishing.
To sum up, these are only a few examples of corporations and startups in the seafood alternatives industry. We expect to see a lot of growth in this sector, which will hopefully become more and more mainstream and become a solution to the health of our planet, ocean, and animals.
If you want more news about the alternative protein industry, we also have an article specifically about startups using mushrooms for innovative foodtech solutions.